P2P Lending Can Offer Easy And Cheap Loans But Don't Get Trapped
P2P lending is transforming access to credit around the world. It has particularly been a hit with young people seeking loans for personal purchases and business investments.
What is P2P lending, and how does it work?
Peer-to-peer lending, or P2P lending for short, involves connecting borrowers with lenders through digital platforms such as apps and websites. P2P lending apps and websites exist to facilitate the connection between borrowers and lenders. The idea behind P2P lending is to provide cheap loans by cutting out the middleman, often banks, in making credit.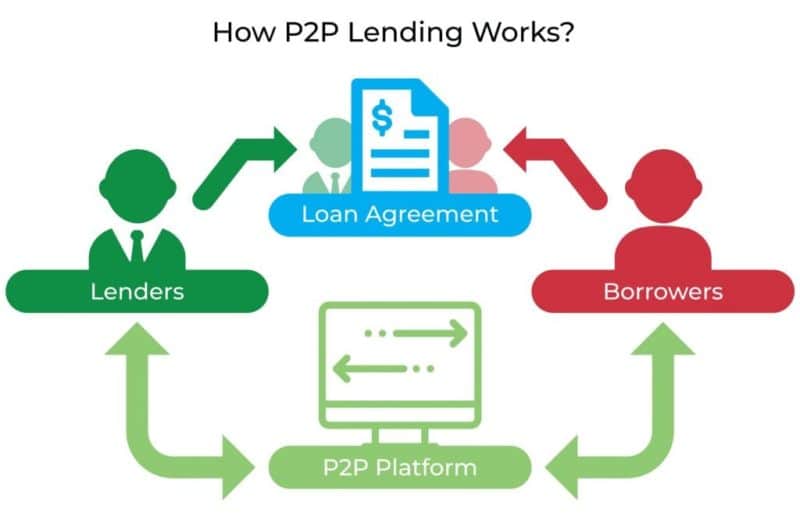 In P2P lending, there are investors and borrowers. Investors, who act as lenders in the system, provide the funds and hope to earn interest on their idle money. On the other hand, borrowers go to P2P lending platforms to obtain loans at better rates and terms than what they can get from the banks.
Whereas most P2P lending platforms cater to diverse borrowers, some choose to specialize in either lending to individuals or businesses. Still, others may target borrowers seeking loans for specific needs such as to pay for medical expenses or purchase a car.
Indonesia's P2P lending industry is growing rapidly. P2P lending companies accounted for 43% of Indonesia's fintech industry in 2019, according to OJK data captured in an Asian Development Bank Institute paper.
A University of Indonesia study found that P2P lending has helped Indonesian small businesses expand operations and earn more. For example, online SMEs using P2P loans have seen an increase in an average income of more than 330% percent, according to the study.
Is P2P lending right for you?
Going through P2P lending platforms can be a great way to obtain cheap loans and is fast for borrowers. Still, P2P loans come with their benefits and drawbacks that borrowers should weigh when applying for credit.
| | |
| --- | --- |
| BENEFITS OF P2P LENDING FOR BORROWERS | P2P LENDING DRAWBACKS FOR BORROWERS |
| 1. You can obtain loans at competitive interest rates through P2P lending apps if you have a clean credit history. | 1. You may have to borrow at very high-interest rates if you have a bad credit history. |
| 2. You can obtain a loan through P2P lending apps faster than going through a bank. | 2. Some lending apps have a high origination fee that can shrink the amount of loan available to you. |
| 3. Requirements to qualify for P2P loans are usually less strict than bank requirements. For example, most P2P loans are unsecured, meaning you don't need to pledge any asset to get a loan. | 3. A lending app may not be ideal if you seek a considerable loan amount considering the loans are unsecured, and investors would want to minimize their risks. |
| 4. Most P2P lending apps often do not charge prepayment penalties, which allows you to get out of debt quickly. | |
How to apply for P2P loans in Indonesia
You can apply for a P2P loan on your phone or personal computer. The first step is to choose your preferred lending app, then download and install it. You can then start to apply for loans.
What you must do when taking a loan
It is best to practice responsible borrowing at all times whether you are taking a loan from a bank or P2P lending app. Irresponsible borrowing can leave you in a complicated debt trap instead of giving you the financial freedom you seek.
First, make sure to borrow only what you need. Second, spend the loan on the intended purpose. Finally, it is best to take time to shop for P2P lending platforms that offer the best loan terms.
Learn how to stay on top of your finances
Get your free regular updates on finance tips, manage your debts and grow your money